Connect Newsletter and C

ontinuum

of Care Report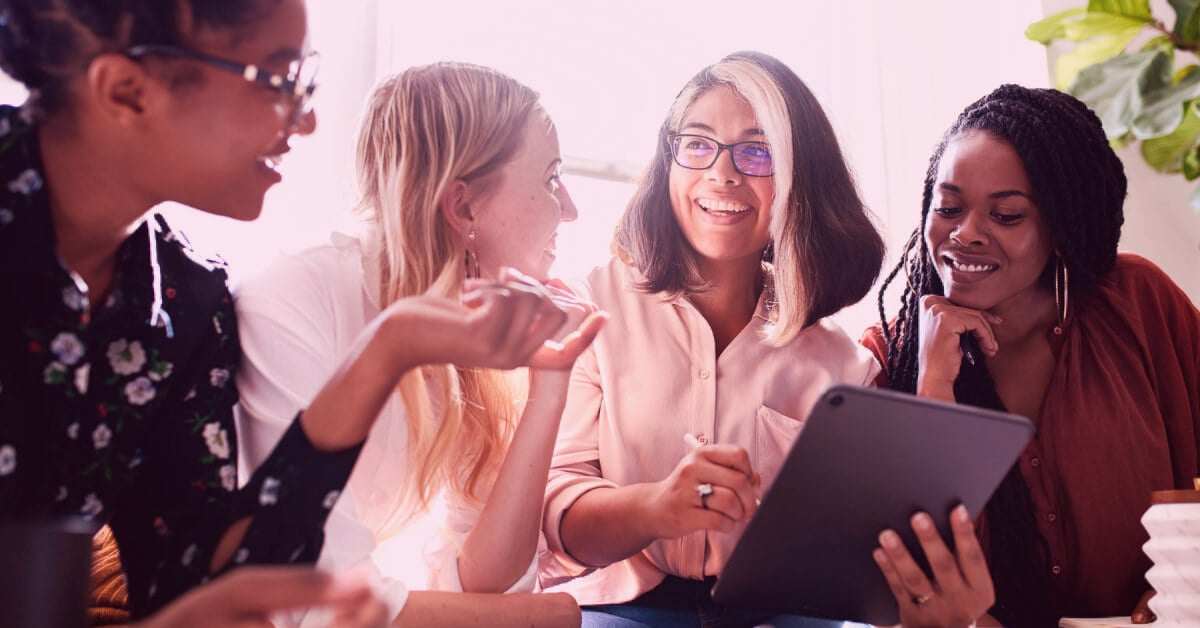 Newsletter:
Report:
https://womenconnect.ca/wp-content/uploads/2022/09/Womens-Centres-Connect-final-interactive.pdf
The Housing Crisis in Pictou County
2021 Housing Crisis Report
Check out our 2020 Virtual take Back the Night on our Facebook Page!
Provincial Partnerships
Women's Centre Connect
Connect unites the nine community-based Women's Centres in Nova Scotia; they
collectively form a strong, supportive, feminist voice. Connect largely helps each
Centre carry out funding and mandates.
Website: http://www.womenconnect.ca/
Connect AGM Report 2020-2021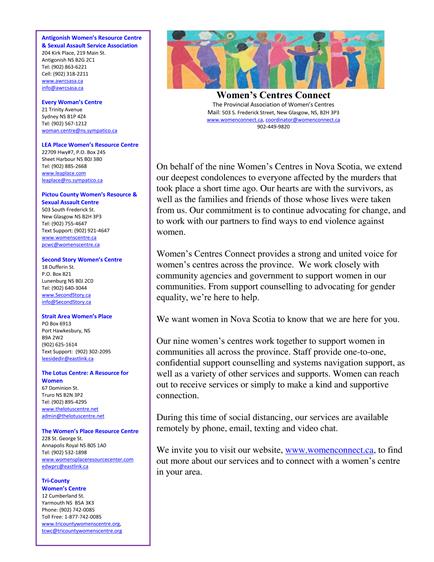 Sexual Assault Services Network of Nova Scotia
SASNS is a group of 30 long-established community-based agencies that provide
sexual assault services to survivors of sexualized violence. SASNS is made up of
Women's Centres, Sexual Assault Centres, Transition Houses, anti-violence
groups, and organizations that provide services to marginalized populations and
other women's organizations.
Local Partnerships
MORPH Pictou County
MORPH stands for Mapping Our Road to Power and Healing. It is a collective that derived from the Nova Scotia Sexual Violence Strategy. The collective consists of local agencies and organizations that have been given the opportunity to provide and enhance sexual violence services in our community. MORPH aids victims/survivors on their road to healing by coordinating and providing the necessary community resources.
503 South Frederick Street
New Glasgow, Nova Scotia
B2H 3P3
Phone: (902) 755-4647
Fax: (902) 752-2233
Website: www.morphpictoucounty.ca
Facebook: www.facebook.com/morph-pictou-county
Pictou County Interagency

Committee on Family Violence
Consisting of Pictou County community agencies and organizations, the Pictou County Interagency Committee on Family Violence aims to end family violence within our local community.
P.O. Box 966
New Glasgow, Nova Scotia
B2H 5K7
Facebook: https://www.facebook.com/Pictou-
County-Interagency-on-Family-Violence-
485340434860765/
Pictou County Aging Well

Together Coalition
Joined by seniors and senior-serving members, the Pictou County Aging Well Together Coalition aims to raise awareness about being inclusive and age friendly community.
Pictou County Partners for

Children and Youth
Promoting the healthy development and well being of children (aged 0-19) and their families is the core mission of Pictou County Partners for Children and
Youth. With the aid of community partners, prevention and early-intervention strategies are developed, implemented, and evaluated.
Pictou County Chapter of

Silent Witness Nova Scotia
Members of Silent Witness Nova Scotia (SWNS) dedicate their work towards raising the voices of women who lost their lives to an intimate partner. The Pictou County Chapter of Silent Witness brings awareness to women who were murdered by their partner in Pictou County.
504 South Frederick Street
New Glasgow, Nova Scotia B2H 3P3
E-mail: silentwitnesspc@outlook.com
Facebook:
https://www.facebook.com/silentwitnessPC/
PSART Partnerships
At the Pictou County Women's Resource and Sexual Assault Centre, we offer
support and advocacy for individual women and are a member of the Pictou
County Sexual Assault Response Team (PSART).


Funders
Services are made possible through funding from the Nova Scotia Advisory Council on the Status of Women.
The Pictou County Women's Resource and Sexual Assault Centre is also supported through the United Way of Pictou County and the Canadian Women's Foundation, Children's Aid Society Endowment Fund.